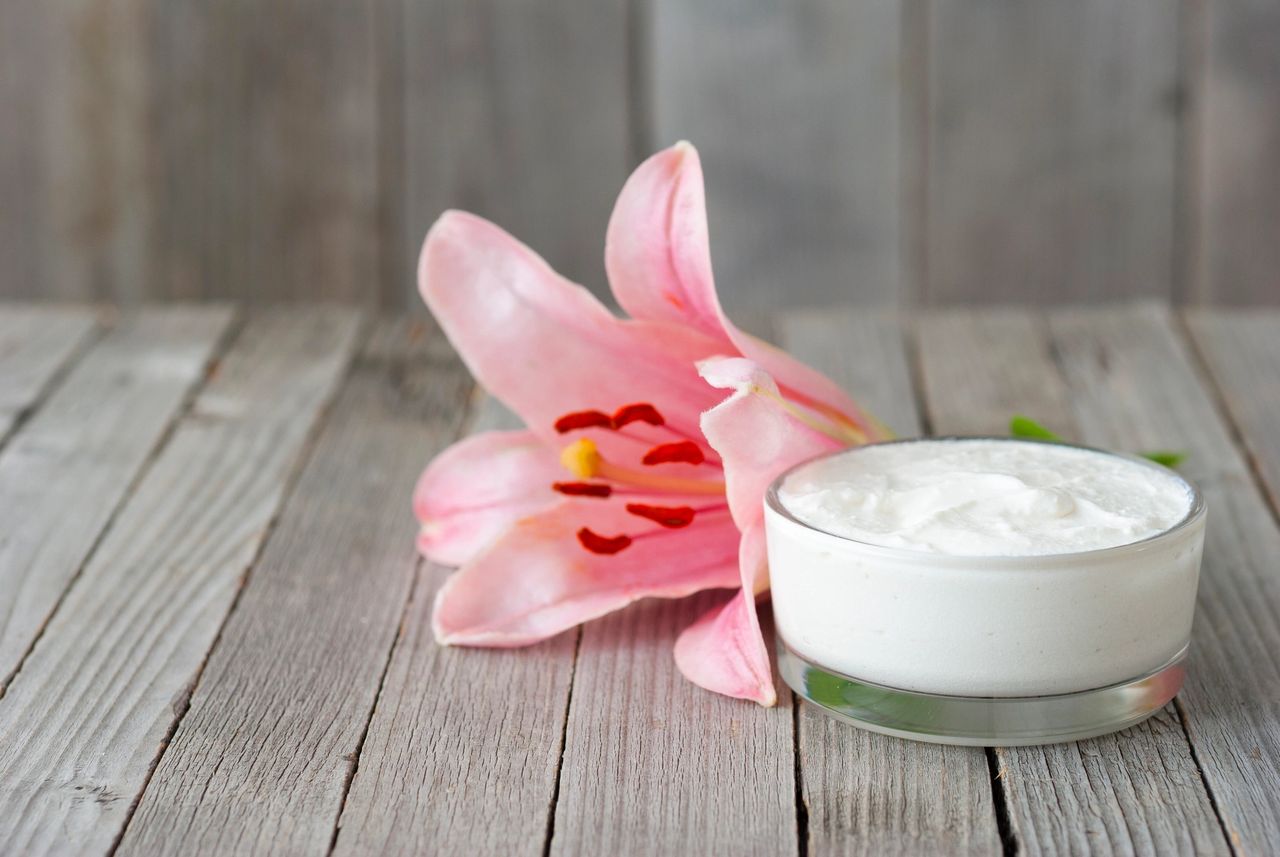 Skin Alchemists founder Theresa Edward was born and raised on the Caribbean island of St Lucia. She comes from a family of renowned herbalists and grew up seeing her Aunt Mano – an alchemist and the most established herbalist on the island – blending botanicals from her garden, creating remedies, tinctures and harnessing the medicinal power of plants to help local people overcome all sorts of ailments and skin conditions. In this article she shares her top 10 tips on how to start a skincare brand.
Growing up, Theresa was surrounded by St Lucia's fresh, natural superfood ingredients including Turmeric (anti-inflammatory), Coconut (moisturising) and Nutmeg (anti-bacterial), that were used topically to heal various ailments. This 'knowledge' was passed down from generation to generation and is a part of Theresa's DNA.
After migrating to London, her skin and health fell victim to the negative effects of a fast-paced city life, air pollution and processed food. Although Theresa never suffered from acne as a teenager, here she was in her 30's plagued with spots, her skin was dull and she was always sick with the latest bug, or colds which would last for months. She was always tired and lethargic.
A shift in consciousness came during a trip back to St Lucia after observing an almost immediate increase to her energy levels attributed to eating fresh, organic foods. Her skin became clear and glowing from swimming in the mineral salts of the ocean and masking with volcanic mud from the Sulphur Springs. Theresa had re-connected once again with St Lucia's traditional ways and was reminded of their powerful effects on the skin and one's spirit.
Returning to London, she was inspired to act on her recent experience in St. Lucia by replicating these natural benefits to create a line of organic skincare formulated using ancient remedies and potent plant alchemy; aromatherapeutic scents, packaged in the most luxurious way, ultimately enticing people to fall in love with caring for their skin.
Quality, honesty, transparency and integrity are vitally important to Theresa. SKIN ALCHEMISTS is 100% vegan and natural. Using the highest quality organic or wildcrafted therapeutic ingredients, at the highest quantity for them to be effective.
Theresa's advice to anyone thinking of starting their own skincare brand is to:
1. Conduct Market Research and Testing: find your niche, identify your USP's and target market, find out what the competition is doing. My first market research was offering free samples to family and friends if they would fill out a tick box feedback form so I could get honest answers. I also approached a few green beauty bloggers and offered them free products for testing and feedback.
2. Network and build relationships: and that starts with who you already know. In the early days I called on friends to help me with things like photography, spreadsheets. Attending exhibitions and online groups helped build my network. I met the packaging designer I work with in a Facebook group for female entrepreneurs. She in turn introduced me to packaging suppliers. The organic farmer we source our plants from now emails me updates on when the crop may be ready so I can plan better and always fulfills my orders first.
3. Do not be afraid of evolution I started off just wanting to formulate clean skincare which fed my skin with potent plant actives. Then thought what if these potent products would have the most intoxicating scents, which led me to working with the best aromatherapist to develop the scent. I'm now working with organic plant farms to source whole plants from which we can extract the beneficial botanicals inhouse and really create what I like to call plant medicine for the skin. We will continue to evolve as long as it means getting a better product to the clients.
4. Branding and Marketing is key to standing out in an already crowded market and this is where you can differentiate yourself. I jotted down all the ideas I had in my head on how I wanted the branding to look, feel, whose eyes it should attract and created a mood board. My collection was inspired by Alchemy and St Lucia. I incorporated this into my packaging by having triangular shaped boxes reminiscent of the symbol for alchemy and the Pitons of St Lucia, which is different from the standard square packaging we are used to seeing.
5. How broad is your skillset? Take stock of the talents and skills you may have from previous work experience. A lot of time and money can be saved by doing things yourself. To this day I still design and update my own website. That is not to say you shouldn't work with a professional when necessary.
6. Passion and understanding of how the industry works is vital. If you are doing this because you have solid contacts within the industry, that's great but the industry is forever evolving, and passion is the only thing that will keep you going when the no's come and the sales aren't coming in as quickly as you'd hoped or when suppliers let you down.
7. Consider alternative sources of funding to banks if it's needed. I boot strapped my business and still do. Not because I have an inheritance or anything. I am passionate about conjuring these skin-changing magical potions. However, I can lack confidence in myself at times and didn't want to incur debt if this didn't work out. So, I funded the business by working other jobs. I still have the pictures from working in a restaurant kitchen washing dishes for a few weeks because I needed £600 to put towards my packaging. Those photos keep me humble and motivated. There are other alternatives such as the SEIS investment scheme and crowdfunding.
8. Harness the power of Social Media and their communities no matter what space you operate in there will be a community of followers and some will have greater influence than others. I don't have a team and huge advertising budgets. So, I learned to build an organic following on social media and through that medium connect with the green beauty community who have been extremely supportive.
9. Keep true to your vision and set a true value for your products – don't dilute what is the best version of yourself to follow trends or to make sales. My products are in the luxury bracket and I did struggle to set those prices because I was scared it would be unaffordable. However, I realised that these products represent years of skill and knowledge of my craft, they contain the best quality ingredients, fresh and potent in beautiful packaging. I had to price accordingly.
10. Be prepared to put in the hard work as it doesn't happen overnight. My business is three years in the making. I have to attend popups, plan events, update my social media with new content, develop the business, do my accounts, the order fulfillment and I had a baby a year ago. So that can mean I have to answer emails and pack orders when she is asleep, stay up later at night or wake an hour before she does to get work done.