15 February 2020|Launching a business, Marketing, PR, Promotion, Psychology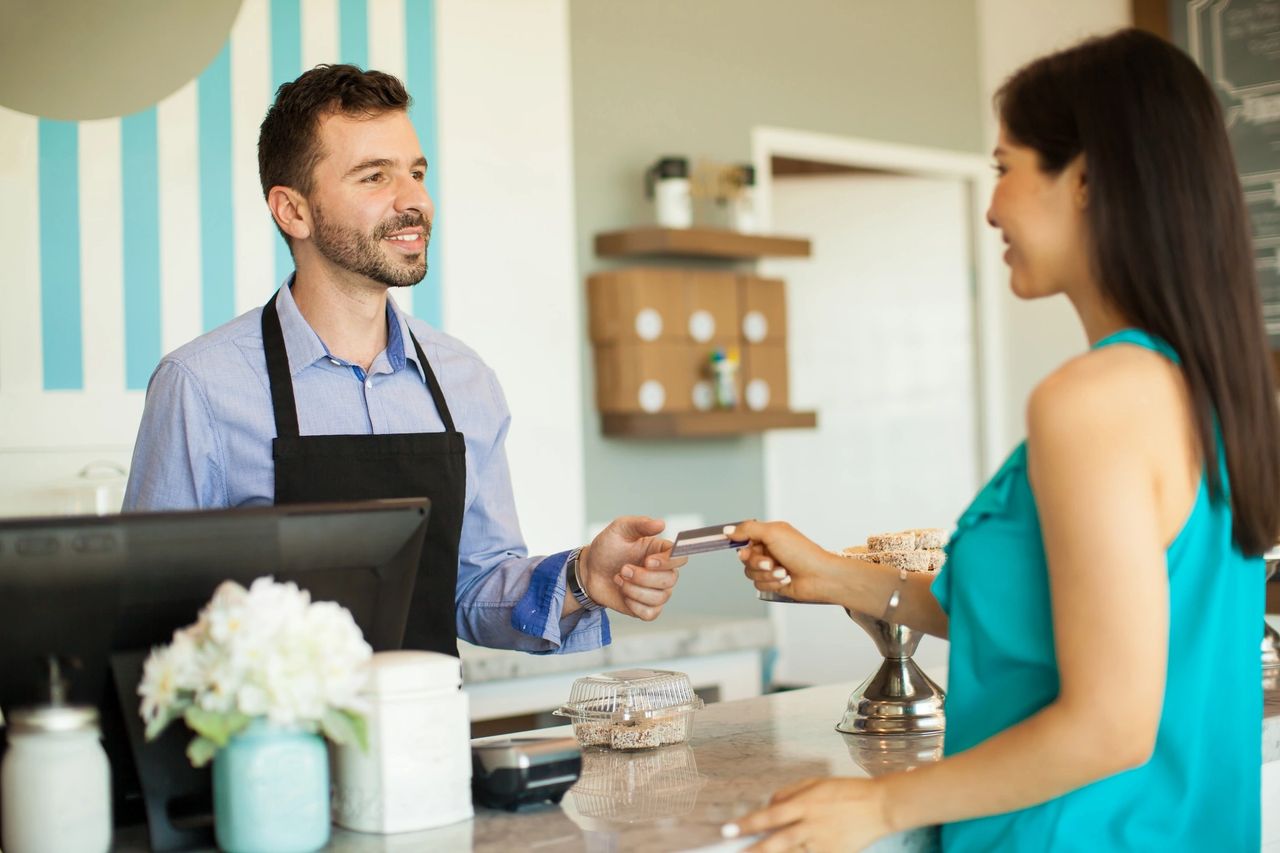 By Animesh Ghosh, KornChain.
There is clearly something about the idea of collecting points and gaining rewards in customer loyalty programmes that continues to be popular. As an illustration, 77% of the UK population belong to a loyalty programme, and nearly half of them believe their membership encourages them to be loyal to the brand.
Entrepreneurs have long realised that a loyalty programme is an important aspect of their marketing strategy, particularly if they have a retail business. It's no surprise that businesses invest heavily in loyalty programmes, as these can generate up to 20% of profits.
However, the industry has stagnated with a large number of look-alike programmes causing customer boredom. One primary drawback with current loyalty points is that it takes too long to reach the redemption threshold and the value is too low to excite customers. Despite huge participation and increasing memberships in loyalty programmes, customers are generally not satisfied by the way rewards can be redeemed and find it difficult to earn a meaningful reward. Moreover, the current methods of loyalty points exchange are very limited and expensive and there is little opportunity for a customer to pool points for a higher-value redemption.
Over $360bn worth of points lie unredeemed worldwide. Programmes are suffering from account inactivity, low redemption rates, and time delays – all adding to the disappointment felt by customers. High transaction costs, system management and customer acquisition costs mean loyalty schemes don't always deliver the best return for the business either.
What customers want are personalised, easy and hassle-free experiences. They want to feel truly rewarded for their loyaltyand enjoy the power of choice and flexibility.
The good news for the loyalty industry is that there is plenty of scope to innovate, a lot of room for competition, and the opportunity for increased and improved interaction with the customers. What's needed to make this a reality is a cost-effective and efficient way to manage loyalty programmes which will deliver a much better customer experience.
Customers also want to manage all their loyalty cards in one place, to view their available offers, vouchers, and gift cards, and to exchange and pool points for a higher-value redemption; for something they really want, something that feels like a genuine reward for their loyalty.
How can customer wants be satisfied?
To facilitate this loyalty programmes need to go fully digital. Most of the small and independent businesses use paper cards and stamps to reward their customers,but customers tend to lose the physical cards or forget they had one. Additionally, paper loyalty cards don't generate any insights about your customers. They can't tell you what products they favour or how receptive they will be to various offers, for example. A digital loyalty programme and/or loyalty app can give you this information.
A way to re-engage customers through loyalty programmes could be to provide flexibility and more options on redemption by allowing exchanging points between programmes. Let's take the example of an entrepreneurial independent café in Shoreditch. The café allows its loyalty points collected from coffee purchases to be exchanged for a spa day, Airmiles or money off their supermarket shop etc.
By allowing an exchange, this café increases the perceived value of their loyalty points, offering greater value to its customers and driving improved brand loyalty.
However, exchanging loyalty points has, to date, been time-consuming and expensive. Platforms offering loyalty point exchanges tend to chargehefty exchange fees, requiring customers to sacrifice a lot of their points' value. But with recent technological advancements, such as blockchain technology, this will change.
Blockchain's role
Blockchain allows the creation of a secure network of loyalty programmes, which would facilitate theinstant and effortless exchange of points. Everyparticipating business would benefit from reduced costs of transactions and higher transparency and flexibility. It would also provide them with meaningful insights into their customers wants and behaviours, allowing them to create targeted campaigns.
For example, solutions like LoyalT use blockchain technology to cost-effectively integrate any business, of any size, from any industry into a single loyalty points exchange network. These solutions allow businesses to extend more value to their customers with a real-time loyalty points exchange facility while marketing their business to customers beyond their own programme members. Our Shoreditch coffee shop can offer Airmiles, or points of another business by opening up to an exchange.
The benefits for entrepreneurs
In return for offering an exchange of points, entrepreneurs will benefit from deep insights on customers' shopping habits, helping generate more customer engagement through precision marketing.
Small businesses especially can gain from being a part of an exchange solution for loyalty points. Not only will they be able to access a massive pool of customer data to help run precision marketing, but they can also get set up quickly and easily, facilitating point exchanges with huge global businesses at a very competitive cost. As such, small businesses, such as our Shoreditch coffee shop, can set up a digital loyalty programme and almost immediately start offering loyalty points on every purchase and open up exchange to some of the highly-desirable loyalty programmes.
Data and security
Data use and privacy are hot topics. The joy of a loyalty network running on blockchain is that businesses own and control the data of their customers, minimising privacy concerns.Blockchain in itself is highly secure and the data is encrypted. Further, advanced digital contracts keep information secure and private.
Meanwhile, the network is a bridge between the business and its customers. A good way to describe it is to say that loyalty points are currencies and businesses are loyalty banks. The loyalty network facilitates the exchange, just like payment networks facilitate the transfer of money between customer accounts. Since blockchain automatically creates an unalterable ledger, it is impossible to falsify, making employee and customer fraud a thing of the past while keeping points wallets incredibly secure.
After decades loyalty programmes are undergoing a transformation. Large businesses are augmenting new technologies like Machine Learning, Artificial Intelligence, etc. to improve their marketing strategies to make programmes more desirable.
In this environment entrepreneurs need to review how they are approaching rewarding customer loyalty. They can take advantage of the opportunities that technologies such as blockchain are providing to benefit their customers and contribute to business growth.
ABOUT THE AUTHOR
Animesh Ghosh is an industry thought leader and expert in Blockchain, AI and IoT solutions with over 22 years of experience as Consulting Partner Architect and higher, in global companies like Lloyds, RBS, Wipro, Infosys, Virgin Atlantic, etc.
Animesh is also founder and CEO of KornChain ‒ a technology company that is building a global blockchain network for the loyalty marketing industry.
Animesh and his team have recently launched LoyalT. KornChain's LoyalT® seeks to be a global loyalty point exchange network powered by Blockchain & AI. Customers can earn, spend, exchange & consolidate points in real-time while businesses benefit from customer acquisition, repeat-sales and deep insights. On-going implementation with large clients.
https://www.linkedin.com/company/kornchain/
Sources
1. Making blockchain real for customer loyalty rewards programs, Deloitte
2. https://www.mckinsey.com/business-functions/marketing-and-sales/our-insights/loyalty-is-it-really-working-for-you
3. Jeff Berry, "The 2015 COLLOQUY Loyalty Census: Big Numbers, Big Hurdles," COLLOQUY, February 2015.
4. https://info.bondbrandloyalty.com/2017-loyalty-report
5. https://medium.com/@vjkrish.ram/you-are-not-alone-globally-360-bn-worth-reward-points-go-unredeemed-each-year-3ad3469e094e
6. https://www.telegraph.co.uk/finance/personalfinance/money-saving-tips/11912823/Shoppers-waste-6bn-of-loyalty-reward-points.html