6 April 2021|Business Growth, Latest Posts, Launching a business, Legals & Compliance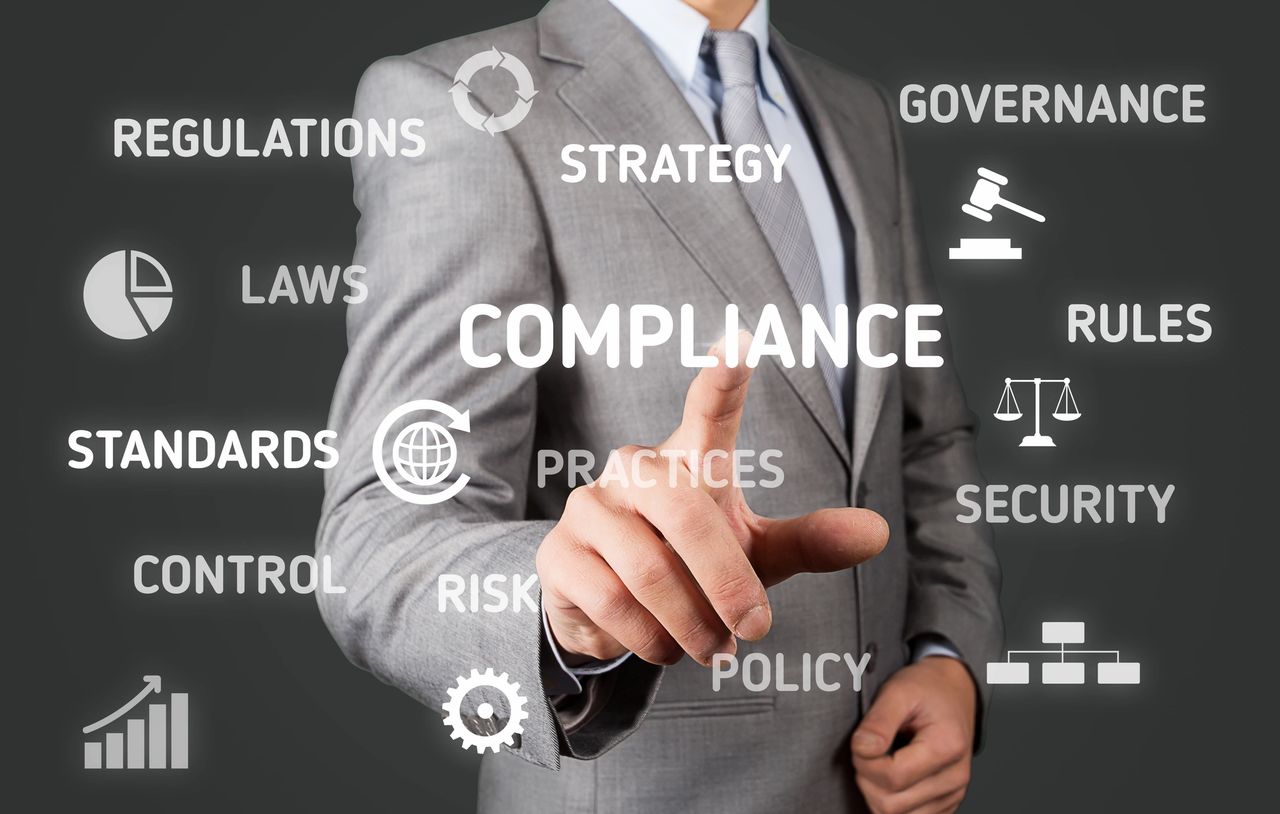 By Gunjan Sinha. Regulation is a fact of life in many industries. It's often complex, far-reaching and, inevitably, subject to change. You'll find that a range of factors will determine whether new market entrants will have advantages and disadvantages against bigger, more established players. Yet, regulation is something of a level playing field – everyone must comply. The competitive advantage lies in how you go about doing so.
Disruption in heavily regulated industries
When it comes to innovation, people often think in terms of technology, but innovation can take other forms. It is found in new ways of working and new ways of giving customers what they want. These innovations can transform industries and, for market entrants, can yield impressive returns on investment.
Big opportunities can exist for challenger companies in regulated markets. Market disruptors with new business models can deliver products and services efficiently and cost-effectively at scale while complying with all regulations and this can disrupt traditional models at work in the industry.
These companies are nimble and have the advantage of starting at the beginning with all that technology has to offer. What's more, entrepreneurial leaders are perfectly placed to capitalize on opportunities to change the game, because they are used to handling risk. They are driven to innovate and in doing so, they can cause a shift in their industry and take it in another direction.
It's happened many times: in financial services, we've seen the rise of challenger and digital-only banks, while companies like Uber and Airbnb have demonstrated that business model innovations can change the landscape of the highly competitive sectors in which they operate.
A framework for regulatory compliance
Market disruptors' tolerance of risk may stand them in good stead to create and capitalize on opportunities in regulated markets, but it's an outlook that must be backed up by a deep understanding of both quantitative and qualitative risk. It's the considered and measured approach that will win out – not the cavalier one. To create a viable value proposition, innovation must be supported by robust and efficient business processes.
Leaders of challenger companies are likely to already have considerable expertise and knowledge, amassed from many years spent working in the industry. This gives them the necessary grounding in the regulatory landscape and an understanding of handling compliance. They will also, no doubt, keep their knowledge current by attending industry summits and conferences where compliance officers and business leaders mingle with regulators and policymakers to learn from each other, share best practice, and debate industry trends.
However, these things alone are insufficient to establish a framework for ongoing regulatory compliance within their businesses. For that, the right kind of system is required.
Here, technology can provide a common framework and an integrated approach to managing multiple aspects of risk, compliance, and audit. Digital tools support visibility and collaboration across the business while providing insight into changing conditions within the market. In highly regulated industries, transparency of governance, risk, and compliance (GRC) practices is essential and this is hard to achieve if applications and processes are manual and siloed.
This is especially the case where regulation is complex and constantly changing. Keeping track of updates manually is time-consuming and error-prone. Instead, automatic feeds can be set up to pull regulatory updates from multiple external sources.
This frees up executives from collecting and organizing regulatory data. Instead, they can focus on analysis and deriving business insight. In this way, regulatory change management becomes elevated from a purely reactive undertaking to protect and preserve the business, to a pre-emptive activity in which risk intelligence helps the business perform.
Meanwhile, business leaders who created the right conditions for this culture of effective risk management and compliance to evolve, are able to concentrate on the core task of managing and growing their business.
Innovation and an entrepreneurial spirit don't end with the 'big idea' that gets the business off the ground. By integrating effective regulatory change management into the fabric of the organisation and establishing a system that enables this day-to-day, entrepreneurial enterprises can help protect themselves against non-compliance and equip the business to perform well.
ABOUT THE AUTHOR
Gunjan Sinha is a quintessential entrepreneur and executive chairman of MetricStream– a leading global governance, risk, and compliance software company, headquartered in California, which he founded almost two decades ago. Previously, Gunjan founded WhoWhere an internet search engine, sold to Lycos in 1998. Later, he co-founded eGain – a Nasdaq listed public company. Gunjan has been an active investor, board member, and advisor to a number of Silicon Valley startups, non – profits, and venture fund companies for the last 16 years.