26 April 2021|Business Growth, Latest Posts, Marketing, PR, Promotion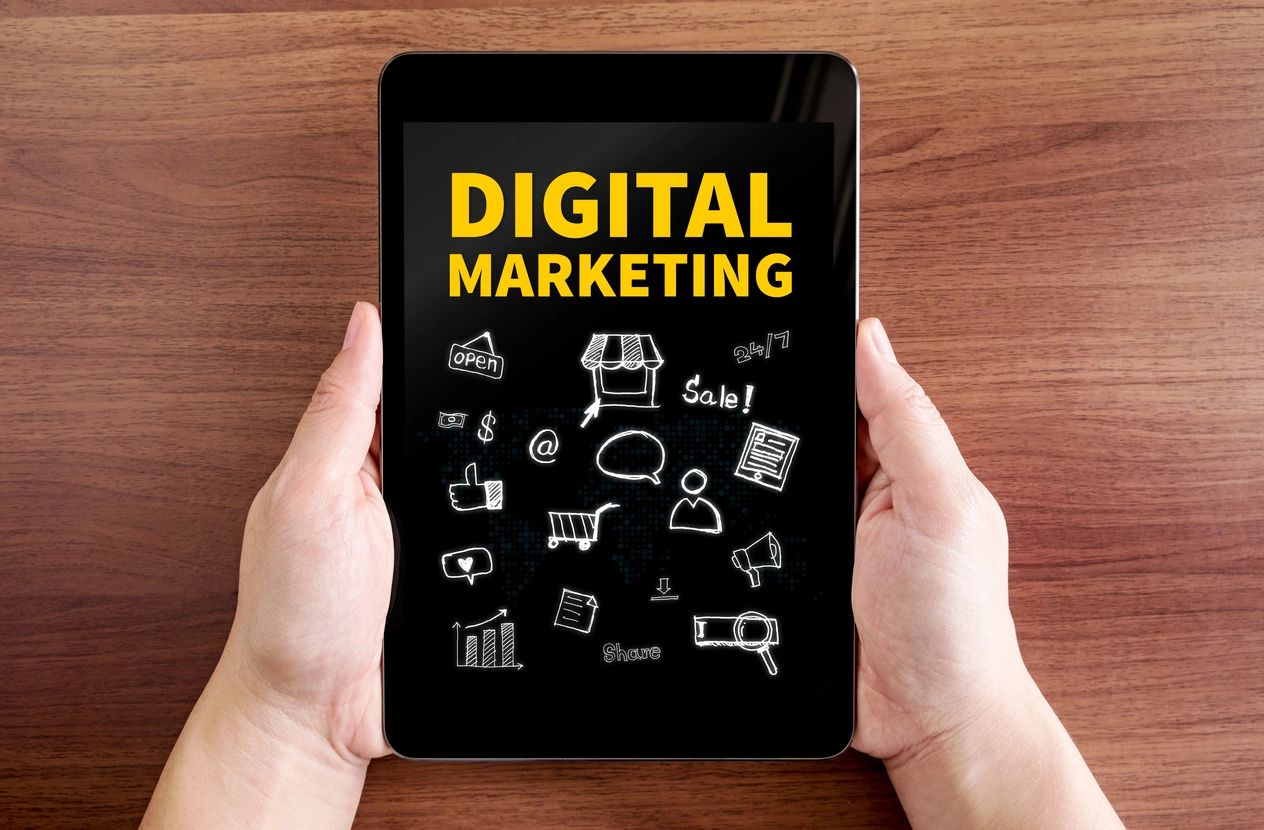 By David Holmes. For independent tradespeople, finding new customers and strengthening their professional network is the key to continued and sustainable growth. One of the most effective ways to do this in 2021 is to improving your business' online presence.
A business' online presence is absolutely essential. Why? Because when a homeowner has a problem with their plumbing, electrics, heating etc., they no longer turn to the newspaper or a directory; they will turn to the internet and search for the services they need. The most popular internet search engines in the world are Google and Bing. When a homeowner searches for your service, appearing above your competitors can be the difference between finding a new customer and missing out.
If your online presence isn't resulting in new customers, there may be some simple ways to grow your business online. Here are some simple tips to get you started.
Your Website
Your company website is the face of your business. It's where modern customers go to find out who you are, where you are, how to contact you and, crucially, the quality of the service you're likely to provide. It's essential that your website represents you accurately and in as positive a light as possible.
1. Research your competitors
Whether you're starting a website from scratch or looking to improve your current website, it's often best to look at what your competitors are doing. Take note of what they're doing well and techniques you can use on your own website, or areas which you think could be done better.
2. Think mobile
When searching for a product, service or information, more and more people are using their mobile phones rather than laptops or computer screens. If your website is not mobile friendly, i.e. able to automatically adapt to smaller vertical screens, users are unlikely to continue using it for long and will find another website which is easier to view.
3. Update your website regularly
Having a website is just the first step. To keep your website ranking as well as possible in the search results you should continue to add to it on a regular basis by adding articles, blogs or even videos. This will tell the search engines that the website is active and relevant. You should create content which is useful for your customers and shows your knowledge and expertise.
Unless you are confident in the creation of websites and coding it's usually best to leave this aspect to the professionals. There are a lot of website building services out there which will support you through the process and ensure that it is as user friendly and intuitive as possible.
Introduction to Digital Marketing
Having a high quality and professional website is a great place to start but if nobody sees it, it won't help your business' brand. Digital marketing is the term given to the methods and strategies businesses use to drive traffic to their website, engage with customers online and increase customers.
Search engine optimisation (SEO) is a phrase which you will come across time and time again in the digital marketing world. Put simply, it's the practice of optimising your website to increase the likelihood that search engines like Google will prioritise your website over your competitors.
Here are some other ways to improve your online presence in search engines.
1. Add your company to 'Google My Business'
When a potential customer searches for your business using the Google search engine, Google My Business provides all the key information they need. This includes your address, contact details and opening hours. You can also add photos to make your listing more eye-catching and add it to Google Maps so you're identified on the map as a local business relative to the searcher's location. It's a completely free platform and a simple but effective way to put your business on the digital map.
2. Customer reviews
Your Google My Business listing also includes a space for customers to leave reviews. Positive customer reviews are one of the most effective ways to show the quality of your service and your experience. Encourage your customers to leave their reviews there and you may be able to increase your visibility and brand reputation at the same time.
Facebook Recommendations can also be beneficial as this shows people positive reviews of businesses that their friends and family have made. This can make the reviews more powerful as we tend to trust advice from the people we know over strangers.
3. Social Media
A presence on social media is a great way to connect with your local community and build awareness of your brand. You can share photos of work you've completed, positive customer feedback and advertise your availability. Facebook, Twitter and Instagram are popular platforms for trade businesses.
It's true that it's not a quick or simple journey to the top of search engine results or gathering a large social media following, but there is very little financial cost involved in the effort and the results could bring a steady supply of new customers to your business. Make sure your social media accounts include your location so you are more visible to users in your region.
About the Author:
David Holmes is founder of Boiler Guide, the smarter way for UK plumbers and heating engineers to grow their business and find more customers.