5 June 2021|Business Growth, Latest Posts, Launching a business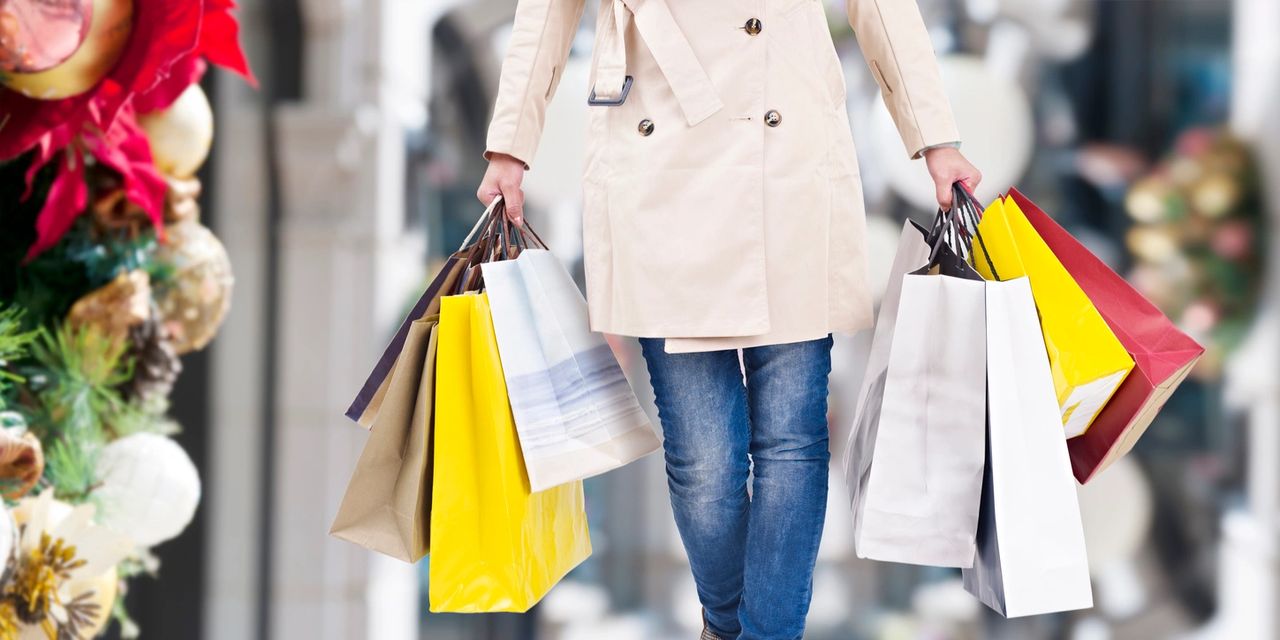 By Angel Gaskell. The retail landscape is currently changing at a rate quicker than most of us change our socks! With the e-commerce explosion, unforeseen trends and unpredictable challenges, the strategies which worked for retailers yesterday may no longer apply.
Whilst it's understandable that some businesses owners and entrepreneurs could start to feel overwhelmed, I've outlined my top five ways to help anyone navigate these choppy (but prosperous) waters.
1. Give it some heart
If you want to give shoppers that warm and fuzzy feeling every time they shop with you, put a strong ethical mission at the heart of your operations.
Sustainability is high on the agenda and according to the CGS Retail and Sustainability Survey, 70% of people consider environmental credentials when shopping, and a recent study by Garnier revealed that 73% of UK consumers want to be more sustainable in 2021.
There's never been a better time to go green and it's a win-win situation as it will attract a new customer base and allow your brand to play a role in a wider initiative to protect and preserve the environment.
Social media gives customers a clear route to contact their favourite brands to learn more about their creative integrity, supply chains, value for money, treatment of workers, data protection and authenticity. All of these things will be considered by the modern shopper, which is why it's important to be open and transparent about your practices, suppliers and materials. Your honesty and integrity will earn you brownie points with the right people.
2. Home-grown with global ambitions
As brick-and-mortar retailers have been shutting up shop during the various lockdown periods, the pandemic has highlighted two very distinct (but conflicting!) consumer trends: the convenience of online shopping from brands across the country vs. the desire to support local retailers.
Blending the digital and physical experience has never been more important, particularly as some shoppers might not feel comfortable mixing for non-essential retail.
While many retailers have upped their digital presence over the past 12 months, it's crucial that it becomes a core part of the strategy and not a fleeting addition only maximised during periods of lockdown. E-commerce opens up a world of opportunities – literally! You can sell your goods to anyone in the world, at any time of day.
In 2020, we saw an influx of businesses reach out to us to help them boost their online presence and strategy. One great example is the work we did for British soap and fragrance brand, Bronnley. We developed and uplifted the brand's online presence through content marketing, digitally-focused advertising campaigns, email marketing and influencer engagement. This resulted in a 1,215% increase in paid social engagement, a 91% increase in website traffic and, most importantly, a 118% increase in web orders.
Paradoxically, the pandemic also boosted brand loyalty for smaller, more local, brands. In fact this trend is only set to continue with a recent Barclaycard study revealing that more than nine in 10 people who shopped locally during the pandemic, intended to continue.
This makes now the ideal time to big up your origin stories and show some love to where you founded your business and its local communities to reap the rewards of this growing trend.
3. Get Geek Chic
If something is more than two clicks away, it might as well not exist in our modern world. While 2020 saw many businesses boost their e-commerce capabilities, this shouldn't be the end to a digital retail strategy. It's actually just the beginning!
Give your customers a little something extra to entice them to shop with you and engage with you digitally. This can range from exclusive online discount codes, VIP access to special events and experiences or an engaging and entertaining social media presence.
Working with influencers is another great way to boost online sales strategy. Influencers generate and create new content ideas, while also tapping into their audiences.
One of our clients, Poundshop.com, experienced the power of influencer marketing first hand when the ultimate 'cleanfluencer', Mrs Hinch, posted a haul of products she'd bought from the website. With a 3.5million strong follower base, the Poundshop.com website more than quadrupled its web traffic during the day. That's what you call influence!
Another thing to consider is the growing connection between social media and shopping. Facebook is no longer just a way to see what your ex is up to, but as a place to hunt out a bargain. TikTok is the latest platform to join the craze after recently partnering with Shopify.
The rise of chatbots used to respond to customer enquiries reflect how digital shoppers expect immediacy and convenience, so be sure to consider this when evaluating your online strategy.
4. Find your squad
The key to any successful business is collaboration. Teaming up with complementary and likeminded brands and businesses gives your proposition more dexterity and provides even more value for your customers. There's definitely truth in the saying, 'there's strength in numbers'.
Collaboration leads to innovation, and diversifying your core offering can only be a good thing. A great example of this is Marks & Spencer responding quickly to the surge in online grocery shopping at the beginning of the pandemic by joining forces with Ocado.com. They spotted a pain point and swiftly found the right brand to collaborate with to solve their customers' problem. A beautiful example of brands working together and reaping big rewards.
5. Get personal
The turbulence of the last 12 months has had a notable effect on all of us (to say the least!) and people are now looking for a human and emotional connection with brands.
Whatever your service or product, it's more important than ever to understand your audience and to connect with them on a deeper emotional level. Gain the trust of your consumer by really understanding their pain points and speaking to them directly through personalised messaging to make it feel like a person-to-person conversation, rather than person-to-screen.
As content marketing specialists, we know the power of creating and seeding engaging content to entertain, educate and surprise customers, while encouraging them to become loyal brand ambassadors.
Partnering with social media specialists and creative agencies is another consideration which will allow you to tap into expertise while you focus on the wider retail and brand strategy.
About the Author
Angel Gaskell, a mum of two, is an award-winning marketeer and business leader with more than 20 years working in the marketing and advertising industry. She has an extensive background working with retail brands from shopping centres, duty free retail, luxury brands, high street retailers and online e-commerce brands. She is the Chief Executive of HDY Agency, based in the buzzy creative quarter of Birmingham.
Website & Socials
LinkedIn: https://www.linkedin.com/company/hdyagency/
Twitter: https://twitter.com/hdy_agency
Instagram: https://www.instagram.com/hdy_agency/
Facebook: https://www.facebook.com/HDYAgency/