29 January 2021|Latest Posts, Launching a business, Marketing, PR, Promotion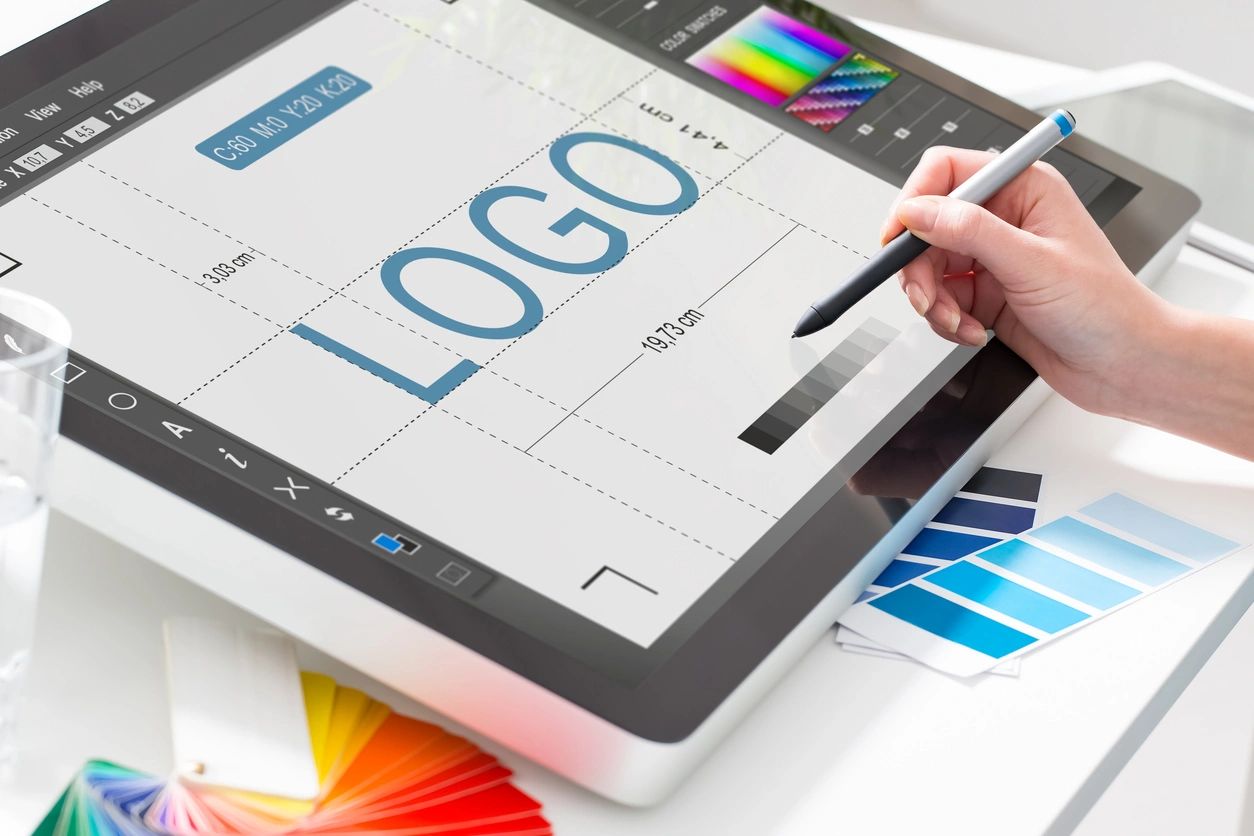 By Luigi Pannozzo, MD of event specialists Gazeboshop. It's no secret that branding is important. With so much competition in today's economy, consumers are spoilt for choice when it comes to deciding where to spend their money. Many factors play a part in their decision making, but one of the most salient factors is how distinguishable a company's name, logo and identity is from its competitors.
Companies who are able to utilise their brand to create a lasting impression on their target audience can seize this opportunity to drive new business and cement their place in the market. However, knowing where to start can often be the most difficult step. Below are the strategies that businesses of all shapes and sizes can implement to create and market a unique, uniform and unbeatable brand.
Building a brand strategy
We have summarised three key areas that you should focus in to create an effective brand strategy.
1/. The first step to using branding to secure new business is to understand what your brand is in the first place. You may already have a good idea of your business' brand identity and how best to communicate with your audience. However, brands should seek to grow over time and if your approach hasn't been revisited recently it is likely that the values that guided your marketing activities are no longer optimal.
2/. Secondly, you will need to spend time cementing your brand's purpose, mission and values by speaking with various stakeholders across the organisation. Gathering internal feedback is crucial to create a strong brand. A brand exercise can be a great opportunity to receive feedback from your employees on the kind of company they want to work for, and their direct experience of dealing with customers and clients can be invaluable in understanding the impression you are currently making on your audience.
3/. Finally, you need to decide on your voice and personality as clear messaging is important to build a successful brand. Do you want your business to be seen as helpful and kind, or perhaps as innovative and optimistic? How do you want your customers to feel after interacting with you? Should they feel excited? Comforted? While it's likely you'll want your customers to feel many things after engaging with you, the key here is to understand the main takeaway a customer will have after seeing your brand.
How to communicate your brand
Once you have your brand identity nailed down, the next step is to communicate it in such a way that it leaves a lasting impression on your target customer. There are dozens, if not hundreds of ways to do this; crafting a unique logo, selling promotional merchandise, sponsoring industry events, providing fantastic customer service – just to name a few. However, there are several that have become more essential than ever due to COVID-19.
1/. Digital Marketing
Touting the benefits of digital marketing as a tool to promote your brand is nothing new. However consumer behaviour is changing; consumers who may have been hesitant to shop online before lockdown are now using the internet to purchase everything from food to futons. The rise of ecommerce has accelerated and businesses who previously relied on retail stores are now seizing the opportunity of a direct-to-consumer (D2C) model.
Likewise, B2B companies who previously relied on industry events and careers fairs to win new business and drive recruitment are now seeing more enquiries come in from their website.
Your social media profiles are a great opportunity to display your logo and branded imagery for the world to see. Your posts, tweets and comments should reflect your brand voice.By testing your brand on social media, you can see what resonates with your customer base and incorporate that into your activity.
Likewise, investing in increasing your website's visibility through search marketing can go a long way to increasing your site's visibility in search engines. Carry out some keyword research to see what search terms your audience is using and allocate advertising spend and time for content creation to place your brand in front of people searching for that term.
A worthwhile tool to use is Google Trends, which reveals topics that are increasingly popular across the world. Certain topics like home gym equipment have exploded in popularity in recent months, and it's likely that some topics in your industry have also become more important to your customers . Identify these topics and produce content around them.
2/. Proximity Targeting
While ecommerce is growing in popularity, research has also shown that some consumers are eager to return to brick-and-mortar stores. With markets starting to reopen across the UK, now is a crucial time to cement your brand's messaging and shape that perception in the minds of customers.
Brand affinity in retail will likely be at an all-time low given that consumers have not been visiting shops over the last quarter. It is therefore essential to defend and grow your customer base during this time. But how?
Proximity targeting is one of the most sophisticated ways to do this. Businesses that operate out of brick-and-mortar stores can use the smartphone location data of people who have visited them in the past and retarget them with online advertising. By monitoring the activity of your customers in this way, you can identify those who may have forgotten about your store and gently remind them that you are open for business.
3/. Seize the opportunity of outdoor events
While it is unlikely that many events will be permitted to take place over the next three months, it stands to reason that venues with outdoor facilities will be some of the first to host events in the near future.
On May 13, the UK government relaxed its restrictions on outdoor gatherings, permitting two people from separate households to meet for the first time. On June 1 the government also allowed outdoor markets to reopen, signaling that outdoor spaces will be crucial for reopening the economy.
A truly holistic branding plan must incorporate both digital and traditional strategies.Providing fantastic customer service in brick-and-mortar stores will clearly be central to this, yet businesses must go further to put their brand in front of potential clients. Outdoor events will be a key battleground for brands as we come out of lockdown, and marketing managers should start signing up for outdoor conferences and trade fairs.
If you are speaking at an event or attending a trade fair, make sure to showcase your branding as much as possible. Personalise your stall with your logo and colour scheme, or pepper your social media profiles across your presentation slides to help your company stick in the audience's minds.
Conclusion
Branding has never been more important. The relationships that businesses have built with their customer base have been hampered in an unprecedented way, and it is those who can reconnect with their audience most quickly who will come out on top.
Providing excellent customer service and crafting a memorable visual identity will certainly be crucial to this, but we must do more. We must leverage both digital and traditional strategies to showcase ourselves to our target audience, using tools like digital marketing, proximity targeting and outdoor events. Leveraging these opportunities will place forward-thinking businesses in good stead in an increasingly volatile market.